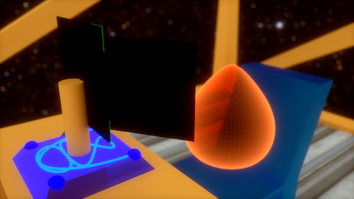 The Mutcuf Computer Simulation Program (also known as Arse Mutcuf according to the
Mutcuf One
) is a program the Mutcuf created in order to operate through a larger network of space bases. It appears as a holographic, pulsing gumdrop that floats above a chair in front of a signature Mutcuf triple monitor computer, which is capable of running several thousand bytes of information at once.  
Purpose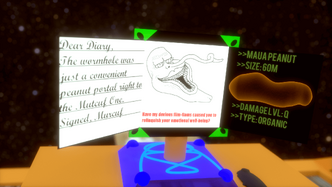 The MCSP is essential for communication with the Mutcuf One and for controlling other things like the
Autonomous Base
. Because the fourth dimension is big, it is important for MCSPs to control things that the Mutcuf has created. It is also capable of Artificial Intelligence, shown by its ability to read basic words and write those words (example is the diary entry it wrote after being tricked). It can also hack into other systems to learn about things like weapons of enemies, however it can only give approximately four bits of information on said weapon.  
Community content is available under
CC-BY-SA
unless otherwise noted.